Hi there guy's....
Just gathering some side related news here in my blog wich might be interesting to you.
I'm a real AV freak so expect a lot of AV releated news here, cutting edge technolygy and maybe even some geeky stuff as well
Feel free to browse around and leave some comments.
Always nice to know what other people think.
To ISF or not to ISF
---
I thought it was time for some information from the sideline here.
The last year HD mediaplayers have become a common fact and more and more people are using them these days.
There is a lot of discussion going on about the Picture Quality (PQ) for each diffent chipset. And more and more people are playing back FullHD media on FullHD panels or beamers etc.
What most people do not realize and that the PQ is hugely dependant on the settings of their display device. I think itís even more dependant on the display than the source of the signal.
Most of us think they have set they display to the correct settings and that the picture is optimal. So why the heck should we pay around Ä250,- for a calibration if the display is fine. I must admit that I myself was skeptical about this as well at first, but after taking the leap I must say Iím amazed.
Letís just start off by a small explanation of what ISF calibration really is.
Basically itís just a tech guy coming into your house with some strange equipment that he sticks on the TV. This equipment measures the color temperature, gamma & contrast & grayscale of the display. These measurements are not doable with the naked eye, but the end result is more than visible.
So why is this color temperature thing so important and what is it ?
Color temperature is a characteristic of visible light that has important applications in lighting, photography, videography, publishing, manufacturing, astrophysics, and other fields. The color temperature of a light source is the temperature of an ideal black-body radiator that radiates light of comparable hue to that light source. The temperature is conventionally stated in units of absolute temperature, kelvin (K). Color temperature is related to Planck's law and to Wien's displacement law.
Higher color temperatures (5,000 K or more) are cool (blueish white) colors; lower color temperatures (2,700Ė3,000 K) are warm (yellowish white through red) colors.
Source :
Wikipedia
Color temperature defines the balance between the primary colors of your display.
If these arenít correctly set up you will get a picture that was not intended to be viewed. Pretty much all material, be it DVD, BluRay etc, is mastered for optimal color settings. If you have your display calibrated correctly you will be able to view the material the way the director wanted you to view it.
The grayscale & gamma being measured defines how your display handles all the valueís between ďabsoluteĒ black and ďabsoluteĒ white. An incorrectly calibrated display cannot define the difference between certain forms of black and certain forms of white. This process goes really close together with the set gamma curve in your display. Having this properly calibrated will give you a lot more detail in the picture and it will contribute to a better sense of depth as well.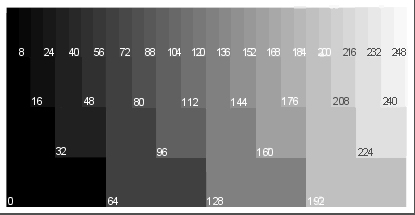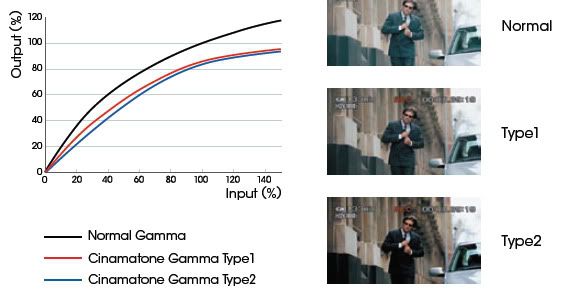 Last but not least is the contrast calibration. This defines the ratio of luminosity between black and white. Now this is a very important one as well to get right. If you have the contrast on to high, you will loose the darker areaís of the picture. And if you have an LCD like me ( I know, Iím ashamed of myself writing an ISF piece while I own an LCD ) you will only get grayís and not a single black on your display ( even worse that with a calibrated LCD ). Also you will have whiteís popping out of your screen in the contrast is to high, which pretty much throws all other colors out of whack. The same goes the other was around if itís to low. Then you will have virtually no detail in the black levels in the picture, just one slab of ďnothingĒ and the overall whiteís will be more grey than white.
The level of detail, clarity and contrast is just so much better with a properly calibrated display. If all these settings are done correctly you will even get an awesome sense of depth coming out of you display. No more washed out colors, imageís that are to blue or red, shades of white or black that you cannot perceive. The level of detail in darker sceneís is amazing. And best of all, your LCD can produce a color that actually resembles black.
Now I can keep blabbering on about this, because I really think itís worth every cent. Just look on the Internet for other reports from people who were skeptical at once but now are convinced. Letís stop all waisting out time and finally look at digital media the way it was intended. Get your display calibrated and post your reaction here. I bet you wonít know what hit you.
I found this nice clip on youtube as well giving an short explanation of the ISF process, way better than i just did but i like to talk. Note that it says part one, part 2 was never made as far as i know
Also I suggest taking a look at this video, itís a very informative video giving some explanation of all the terms used and what the influence of these settings are,
And finally, just take a look over at our friends from AVSforum for some really nice tutorials, guides and experiences on display calibration.
AVSForum.com
Views
5051
Comments
2
Comments
Posted 07-04-11 at 14:53 by

eagleye